Is This Your Situation: How Can I Prepare for a Smooth Home Closing?
Whether you're in the process of selling your home or you're thinking about taking that leap, it's important to know that sellers have an important role in the process. It's far more than just picking the right listing price and marketing the property to the widest audience. There are certain steps to the process that have to be navigated to ensure you reach the closing table.
With that said, there are some common mistakes that sellers make when embarking on this journey. Here are the top four mistakes that can derail your home sale – and how to avoid them.
Not Disclosing Issues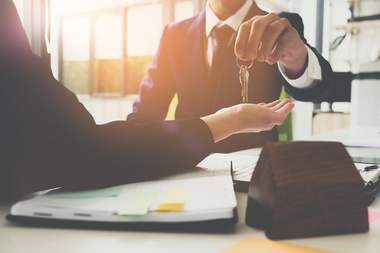 When you list your home for sale, you'll be required to fill out a home disclosure statement. The form varies from state to state, yet the premise is the same. It's the seller's opportunity to disclose any known issues with the home. This includes things like the age of the roof and water heater, any major repairs or additions, and more serious concerns like asbestos and lead paint.
Most buyers will perform a home inspection prior to purchasing your home, and if it turns out that there are big issues that you likely knew about, this can certainly derail the process.
Always be upfront with any known issues, and be sure to complete this disclosure form to the best of your ability.
Missed Deadlines
Whether buying or selling, missing deadlines can easily derail the home sale. There are deadlines to respond to offers. Deadlines for when home inspections and appraisals must be completed. Deadlines that keep the process on track, such as contingency deadlines, earnest money deadlines and even deadlines for various signatures. Stay organized and stay in contact with your agent to make sure the process continues on smoothly.
Inability to Make Decisions
As a seller, it's easy to want to play the waiting game: to see if any other buyers want to make an offer before accepting the one right in front of you. Just remember, that indecisiveness could cost you your best offer. To avoid this, make sure that you've asked your agent to show you comparable homes that have recently sold. This will help you understand what the current value of your home is, and can help you feel confident in accepting an offer that falls within that range. Don't wait until you get your first offer to start investigating what your home is really worth!
Low Appraisals
If the buyers of your home are seeking financing, the mortgage lender will require an appraisal of your home to ensure it's worth the amount that the bank is lending to the buyers. While the appraiser's report is out of your control, you do have the ability to perform an appraisal prior to listing your home for sale, which can give you some comfort knowing that your listing price is in line with that appraisal report.
No matter how much the buyer loves your home – and even if they're willing to pay your full asking price – if there is a low appraisal, the buyer would have to come up with the difference out of pocket. It's better to get your pricing up to speed in advance, rather than face issues right at the finish line.
Getting to the closing table of a home sale isn't always easy. Give me a call today and I will help you navigate the sale of your home.