Is This Your Situation: Thinking About Moving to a Bigger House?
The first question anyone thinking about moving up should ask is if they can afford it, but that's only part of the equation. Even if things are great now, life is unpredictable, and your finances could change.
Still, you can't live life in a shoebox just because you are afraid to take the leap up to the next level. Are you ready to move up? Here are 3 questions you need to ask yourself.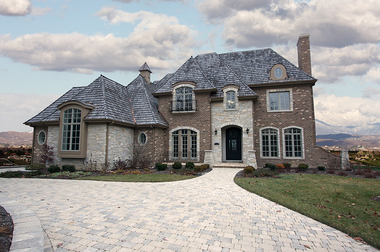 1. Do I need a bigger place?
An obvious question to ask when you start contemplating moving up to a bigger, more expensive home is do you really need it. Just because you can afford a bigger place doesn't mean it's practical.
Think about the neighborhood where you live and the friends that you have. Are they special enough to make you want to stay where you are? Most people start thinking about moving to a bigger place out of necessity.
Life changes, such as a new baby or an elderly parent moving in can make the move necessary. If you are looking for a bigger place just to show off, don't forget that good times don't always last and when the music dies, you don't want to be stuck with more house than you can afford.
2. Can I afford it easily?
Maybe you can afford it if you skip lunch every day, cut out coffee altogether and live without electricity every other month, but is that worth it? If you cannot afford a bigger place easily, why add the stress for no reason?
Remember, it is one thing to have the credit score and the income to be approved for a home, but it's a whole different thing to be able to afford it easily. You want to make sure that you don't have to spend most of your paycheck just to pay the mortgage. 
Consider your lifestyle.  Do you have high monthly expenses that make staying in the black difficult where you are already? Before you jump up to the next level, be sure you won't lose your hair worrying about making the mortgage payment.
3. Will I want to stay long enough to recoup my closing costs?
Finally, if you are moving up to a bigger place, are you ready to be in it for the long haul? You'll put down a lot of money in closing costs to move to a bigger place. Are you prepared to stay there at least long enough to recoup your closing costs?
For more information about buying a home, don't hesitate to give me a call today!