Is This Your Situation: Wondering If a Fixer-Upper Is a Good Investment
Homes needing a little TLC are going on the market in the midst of increased buyer demand, and regardless of how much work these homes require, they are selling quickly and at high prices. These high-priced houses, which are listed with descriptions like fixer-upper, TLC and needs work, are in competitive markets and rising in number.
Here's a breakdown of why more fixer-uppers have come to the market and what buyers should know about investing in them.
Why Are So Many Fixer-Uppers on The Market Today?
Due to rising home prices and intense buyer competition, homeowners are listing and selling their homes as they are rather than spending time and money fixing them up. The number of expensive houses selling under this category has skyrocketed, while the quantity of more affordable homes has increased at a much slower rate. Because there are fewer homes than buyers on the market, the demand for housing guarantees that sellers who list their homes in need of work will still sell them.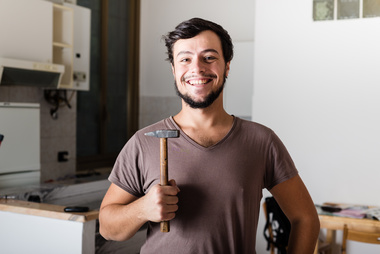 What to Watch Out for when Purchasing a Fixer Upper
Homes are selling in a flash and going for high prices, so sellers can list them the way they are and expect them to sell after limited time on the market. As a result of this seller-dominated market, there's a number of things every buyer should know before he or she commits to purchasing a fixer-upper. Whether you have the funds for all of the required renovations or plan to work on one project at a time, keep these tips in mind to make the most of buying a house that needs a little work.
Inexperienced Professionals 
Only hire experienced, well-reviewed architects and contractors for design and construction. This way the work on your house is completed properly and on time.
Easy Renovations  
Fix up your new house yourself to save money and achieve rewarding results by aiming for minimal renovations you'll enjoy doing.
Structural Issues and Impending Replacements
Hire a home inspector independent of the seller and broker to evaluate the house. A good one will help you learn about the home's faults and needed repairs before you make an offer.
House Value Boost
Pay attention to how much you're spending on home upgrades, making sure the value of your house will increase and compensate for the renovation costs.
Zoning Restrictions
Learn about the municipality's zoning districts and the corresponding restrictions to be sure you're permitted to change the house.
For those looking to invest in a home soon, a fixer-upper is worth considering. For more information on the fixer-upper market, feel free to reach out to us today.